New Horizons
This month I went on the Bob Fischer show at BBC Radio Tees with Mathew from The Little Korean to promote Saltburn Food Festival.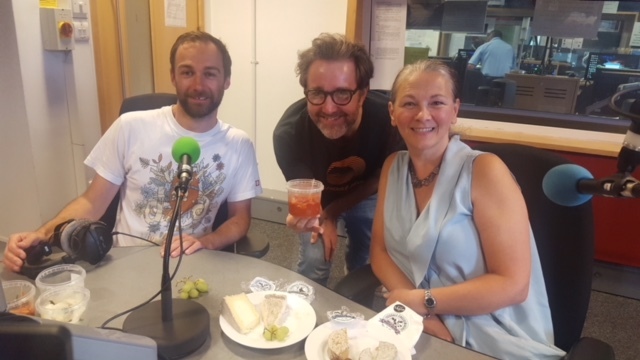 We had a great time and I throughly enjoyed the experience and meeting Bob and Matthew. Apparently there were comments about my infectious laugh...when I listened back I did laugh a lot. I wasn't expecting them to take a photo so I'm really glad I dressed properly and didn't rock up in my diary clothes!
Awards
As I mentioned last month we have been shortlisted for Best Artisan Producer for the second year in a row in the The Great British Cheese Awards. Now we need all the votes we can get to reach the finals in October. I know a lot of you have already voted so big thanks to you, for the rest of you here's the link. Our cheese needs you!
This month our baby, our Barney Brie, got all growed up. It received both a bronze and a silver in the Great Yorkshire Show AND a star in the Great Taste Awards.
I am so proud as our Brie is really untraditional and was a bit of a gamble on my part.
New Products
I mentioned the launch of our new white semi-hard cheese, Doris last month so I thought you'd like to see the new label.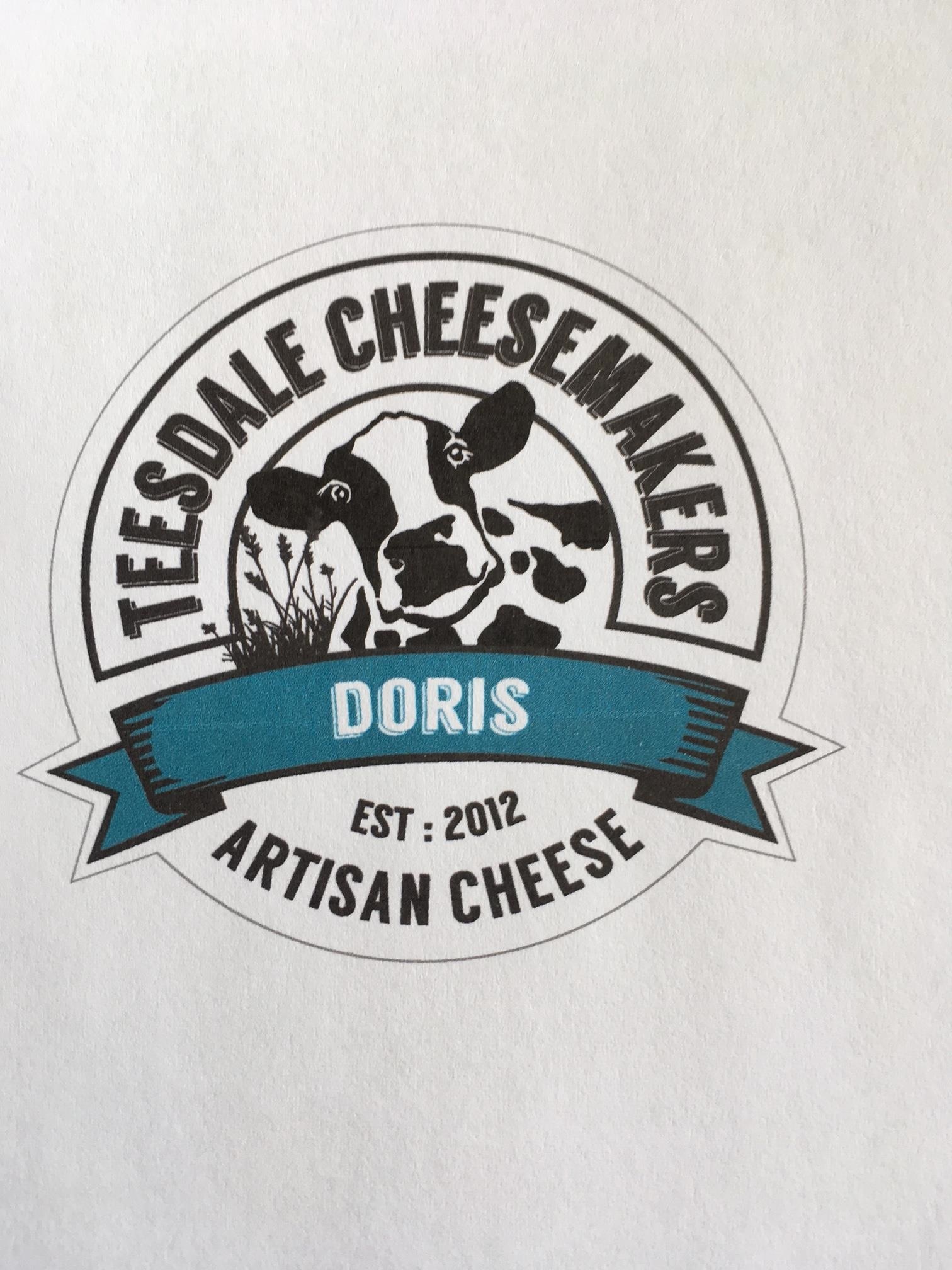 The back label took some work as we wanted to capture the story behind the inspiration for the cheese. Here's a sneak preview:
'This is a crumbly cheese with a creamy edge named after our Grandma. She has played an integral role in the continuous development of high quality milk on the family farm since 1945, giving us the foundation for our award winning cheeses.'
By the way, my yogurt was a bit of a disaster. Apparently it's easy to make yogurt...got some great tips from Diane at the Barney Market last week so I'm giving it another go next week.
Business News
We had another dismal month in July on the Markets. The hot weather has really affected sales at our festivals but we're not the only one, which is some consolation. Our wholesale sales are going from strength to strength which helps the cash flow so on the whole it's a positive picture.
An update on the moove, I know, it's getting old now, We have had the thumbs up from planning and the bank are happy to accept the revised plans so things are progressing to solicitor stage - I have the initial paperwork signed and ready to return on my desk as I am writing this. We're hoping to exchange on my birthday in September but there's only a slim chance of that apparently. I have a bottle of Bollinger that I have had for a long time now, just waiting for something amazing to celebrate, and it would be rather cool to celebrate my birthday and the start of our next big adventure at the same time.
Us
We took a holiday! We dropped cheese off at the Great Yorkshire Show and booked the first convenient flight from Leeds Bradford and found ourselves in Girona for a week. Jonathan found an amazing an Air B&B in the old town. I'd never heard of Girona and it's a magical place. We discovered that a number of scenes from Game of Thrones were filmed there so it was fun tracking them down and the street art under the highway is phenomenal. I was also able to inflict my spanish on the locals.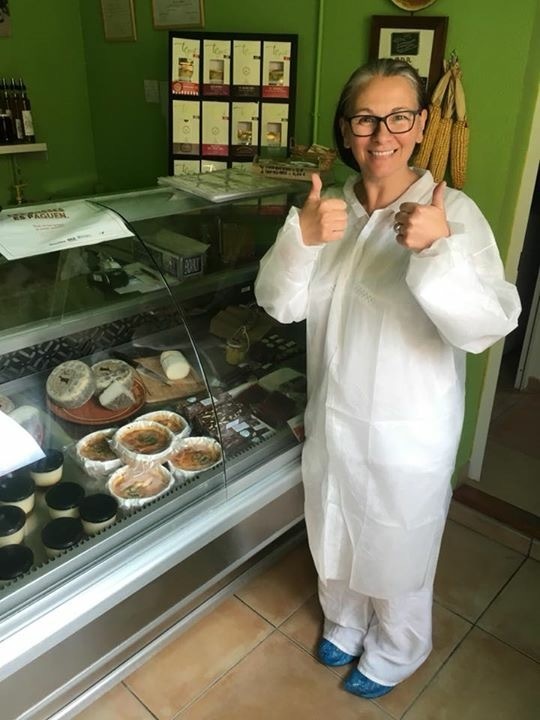 We hired a motorbike and headed off to tour a goat dairy...I came away buzzing with ideas...how about a little shop at our new place….how about cheese tours…how about we milk our own sheep...and for once, Jonathan didn't roll his eyes, he just laughed. I think I might have broken him.
Holidays are great and I've decided I want to create more downtime...but then, I'd only be bored…although I did read recently that it increases productivity...
See you next month!