From tours to tasting or a full day cheesemaking, we have a range of experiences for the cheese lover. We may even be able to create an event for small groups. Email your requirements and we'll do our best to come up with something special for you.
Please check out our cancellation policy below before you finalise your dates. We're small and last minute cancellations are difficult for us but we do try to accommodate you where we can.
Thank you.
Allison & Jonathan
Our Latest Experiences News
Cheese and Wine Pairings - Coming Soon
Our cheese and food pairings that Jonathan delivered this year have gone down extremely well with excellent feedback and so we're working on a cheese and wine pairing to launch next year. Watch this space or sign up to our newsletter to hear it first!
New Experiences Dates for 2024
You can expect to see these early next year. If you want an early alert subscribe to our newsletter.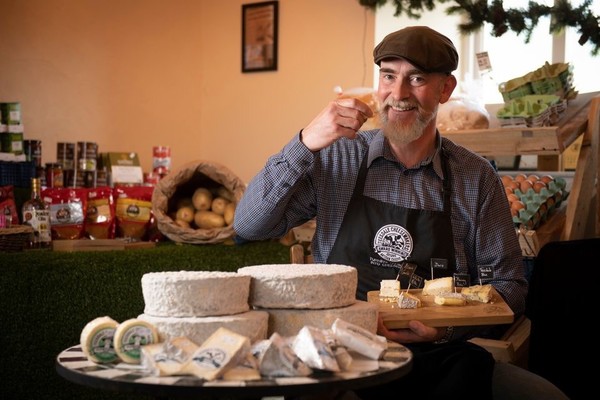 So you know before you book, if for any reasons you need to cancel your booking here's how it works:
Terms and Conditions for Cancellations
Full payment is required at time of booking. We highly recommend you take out insurance to cover a late cancellation
Cheese Making Days
Within 28 - 22 days of your booking - We can offer you a new date
Within 21 days of your booking - We are unable to offer you a new date but we are prepared to accept a transfer to another person. Please secure agreement from us prior to the transfer.
Within 14 days - We are unable to offer you a new date. Transfer may still be possible.
Tours and Tasting
We can offer you a new date up to 5 days before your booking.
Within 4 days we are unable to offer you a new date.